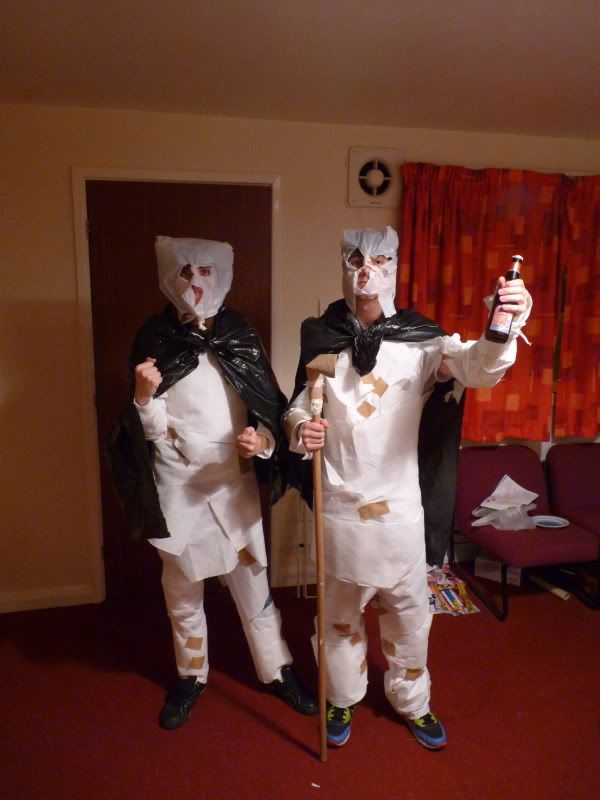 The picture explains it all: Two best friends , lots of toilet paper, a bin bag and a mask(bag) and 1 and 1/2 hours! we were meant to become mummy's, but it got out of hand, so we became
SUPER TIME TRAVELING MUMMY WARLOCKS!
WE MADE THAT PARTY RAD!
p.s we were sober.